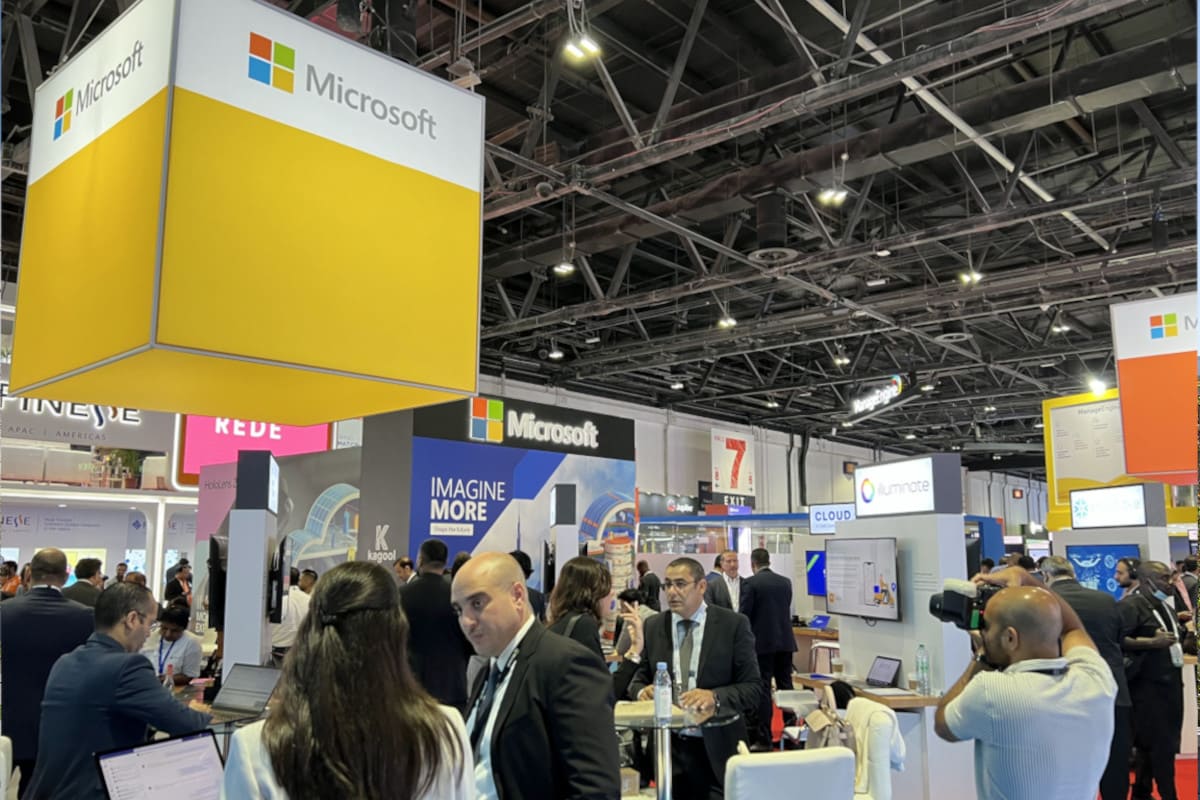 Illuminate Showcased as an ISV at Microsoft Booth during GITEX 2022
Illuminate proudly announces its participation as an Independent Software Vendor (ISV) at the Microsoft booth during GITEX 2022, the largest technology event in the Middle East, North Africa, and South Asia region. This year's event witnessed an unprecedented turnout, attracting over 100,000 attendees and featuring 4,500 exhibitors from around the globe.
GITEX 2022 provided an exceptional platform for Illuminate Software Solutions to showcase its comprehensive software suite, comprising custom software development, web and mobile applications, and IT consulting services. As an ISV partner, Illuminate demonstrated its profound expertise and successful collaboration with Microsoft, highlighting its seamless integration with Microsoft technologies and solutions.
The record-breaking attendance at GITEX 2022 offered an incredible opportunity for Illuminate Software Solutions to present its cutting-edge, technology-driven solutions to a vast audience. Visitors experienced firsthand the transformative impact of Illuminate's software offerings in driving digital transformation, enhancing operational efficiency, and fostering growth across diverse industries.
"We are thrilled to have been featured as an ISV partner at the Microsoft booth during GITEX 2022, an event that witnessed remarkable success and an extraordinary number of attendees," said Gurpreet Jajj, Co-Founder at Illuminate Software Solutions. "This platform allowed us to showcase our innovative software solutions and emphasize our strong partnership with Microsoft. We are excited to demonstrate how our technology-driven solutions empower businesses to achieve their digital transformation goals."
GITEX 2022 attracted a diverse range of industry professionals, including business leaders, decision-makers, and technology enthusiasts. Illuminate Software Solutions capitalized on this opportunity to engage with attendees, exchange ideas, and explore potential collaborations, further solidifying its position as a key player in the technology industry.
Illuminate Software Solutions remains committed to delivering cutting-edge software solutions that empower businesses and organizations to thrive in the digital era. With a focus on innovation, excellence, and customer satisfaction, Illuminate continues to drive the digital transformation agenda and assist businesses in achieving their goals.
For media inquiries, please contact:
contact@illuminate.ae