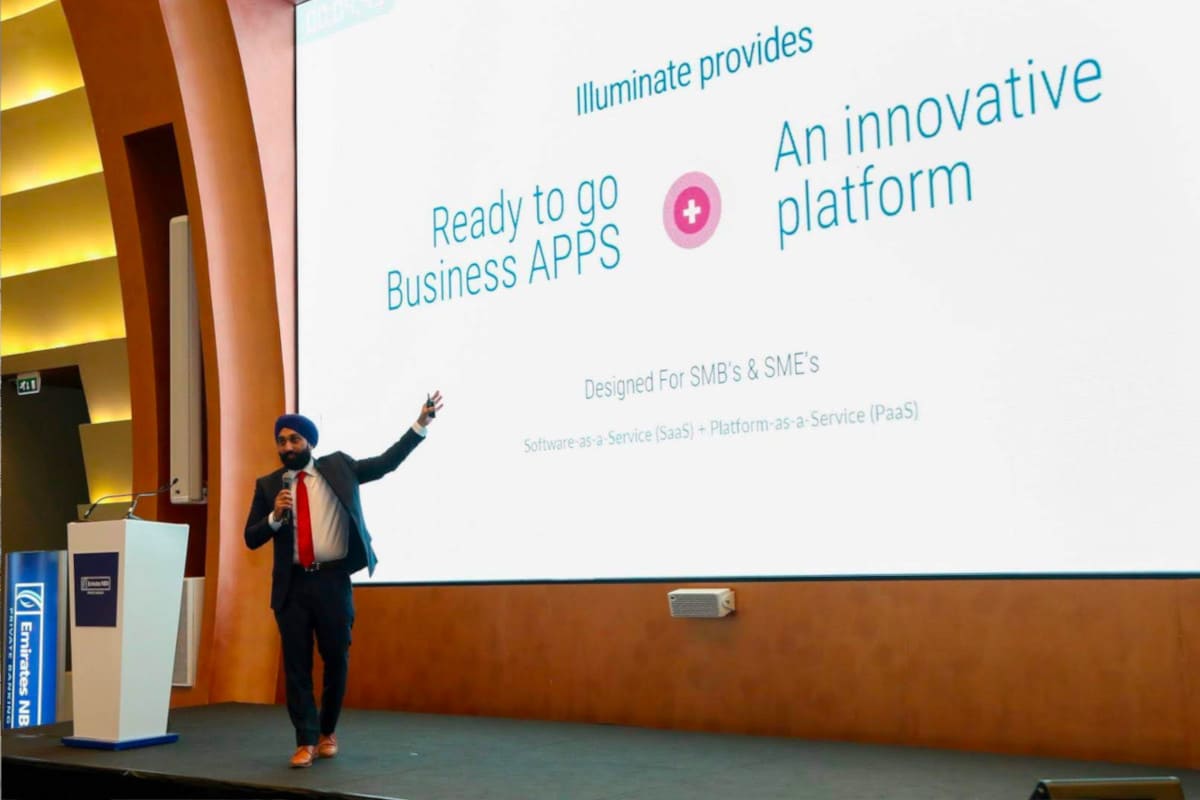 Illuminate Named Top Five Promising Regional Start-up by Emirates NBD's The LaunchPad
Emirates NBD Launch Pad selects Illuminate Software solutions as one of the five most promising start-ups in the region, a groundbreaking initiative introduced by Emirates NBD's Private Banking arm. The LaunchPad serves as a unique platform that connects local and regional start-ups with world-class investors, providing an exceptional opportunity for entrepreneurs to secure angel and early-stage investments.
Emirates NBD's The LaunchPad is the first-ever bank-facilitated deals platform in the region, designed to foster growth and innovation in the start-up ecosystem. It offers budding entrepreneurs the chance to showcase their businesses and pitch for seed or growth capital to a panel of renowned international investors and venture capitalists. Aligned with the theme of 'Inspiring What's Next,' this initiative also enables Emirates NBD Private Banking clients to explore alternative investment options and diversify their portfolios.
Suvo Sarkar, Senior Executive Vice President and Head of Retail Banking and Wealth Management at Emirates NBD, expressed his thoughts on the initiative, stating, "'The LaunchPad platform highlights our commitment to nurturing budding entrepreneurs in the region by facilitating access to world-class investors, as well as showcasing exciting new avenues for investment to our clients."
This second edition of The LaunchPad witnessed a highly competitive race among numerous start-ups and early-stage companies throughout the region. Following a rigorous evaluation process, Illuminate Software Solutions emerged as one of the five shortlisted businesses, earning the opportunity to pitch their innovative ideas to three esteemed international investors. The pitch event took place in Dubai, with exclusive attendance from Emirates NBD Private Banking clients.
We are honored to be recognized as one of the top five promising start-ups in the region by Emirates NBD's The LaunchPad," said Gurpreet Jajj, Co-Founder at Illuminate Software Solutions. "This acknowledgment is a testament to our commitment to innovation and our dedication to delivering cutting-edge solutions to our clients. We are grateful for the platform provided by The LaunchPad, which has opened doors to potential investors and strategic partnerships, further fueling our growth and success.
Illuminate Software Solutions continues to make significant strides in the technology industry, with its selection as one of the most promising start-ups further validating its potential for success. The recognition from The LaunchPad reinforces Illuminate's position as a leading player in the start-up ecosystem, driving innovation and digital transformation across various sectors.
For media inquiries, please contact:
contact@illuminate.ae